Memorial Dedications
Unveiling the Bronze Memorial
The tradition of placing a memorial at the resting place of a loved one is an ancient Jewish tradition beginning in the time of Jacob.  Today we continue this meaningful tradition at Shalom Memorial by installing a beautiful bronze memorial at each gravesite.  Loved ones can gather together at the gravesite to consecrate the memorial with a dedication ceremony.  The dedication ceremony allows family and friends a special time to gather together and to honor and to remember their loved one.
Marking the Passage of Time
Dedication ceremonies can be held at any time after the memorial has been placed (weather permitting).  Traditionally, services are held around the first anniversary of a passing, or Yahrzeit.  This tradition brings family and friends back to the cemetery around the end of the first year of mourning as grief begins to transform into memory.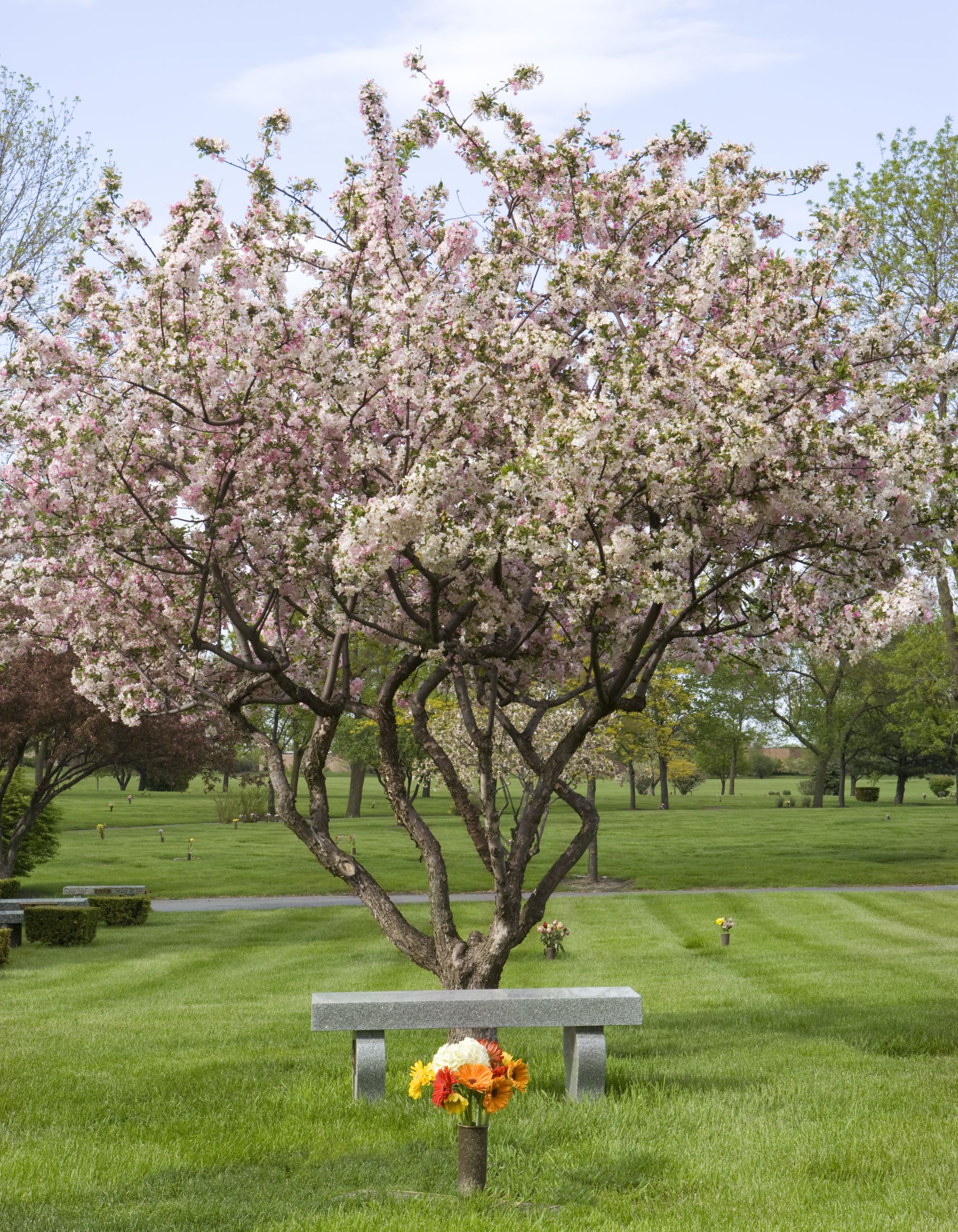 The Dedication Service
The service for the dedication of a bronze memorial typically includes the recitation of several Psalms, the El'Malei Rachamin, and Kaddish if a minyan is present.  During the dedication service family or friends may elect to speak about the loved one and to offer personal reflections or prayers.
In preparation for the Dedication, the Shalom Memorial staff will cover the memorial to facilitate the unveiling.  There will be a sign placed along the roadway to help family and friends identity the site.  Chairs will also be placed at the resting place affording those wishing to sit a comfortable and convenient option.  Lecterns are available to be borrowed from the cemetery office on the day of the dedication service.
To help those officiating at the dedication ceremony, Shalom Memorial has prepared a unique Dedication Kit which includes many common prayers, beautiful readings, a number of kippot, and a yahrzeit candle.
Shalom Memorial's Dedication Kits are available in the cemetery office at no charge.
Setting a Time and Day
The dedication service must be scheduled officially with the cemetery office in order to ensure that your loved ones will have unobstructed access to the site.  We will work to ensure that there are no other dedications or funeral services too nearby.  Your friends and family deserve their own special time to gather, reflect and remember.
To set a dedication date and time, please contact the Dedication Coordinator at 847-255-3520 at least thirty days prior to the desired date.
Yahrzeit Reminder Request
To receive annual email yahrzeit reminders
"*" indicates required fields
HONORING LIFE. CHERISHING MEMORY. ®