Obituary
Brian S. Wolkenberg, 47, March 14, 2022; beloved husband and best friend of Sari R. London for 21 wonderful years; loving father of Avi, Shaina and Micah; much loved son of the Joan and late Warren and son-in-law of Dr. Rick and Roberta London; much loved brother of Scott and Adrianne Wolkenberg and brother-in-law to Zach and Lauren London; adored uncle of Annie and Owen Wolkenberg and Scarlett and Malcolm London. In lieu of flowers, memorial donations in Brian's memory to the Cholangiocarcinoma Foundation (cholangiocarcinoma.org/Wolkenberg/) or the Natural Resources Defense Council (act.nrdc.org/donate/force-for-nature/) would be greatly appreciated. Funeral service Wednesday, March 16, 2022, at Congregation Bnai Tikvah 1558 Wilmot Road, Deerfield, IL at 10 AM. Interment Shalom Memorial Park. For the link to view the service, shiva information and to leave condolences: Shalom Memorial Funeral Home, www.shalommemorial.org or (847) 255-3520.
---
Service Information
Service : Wednesday, March 16th at 10:00 am
Service Location: Shalom Chapel Service -Congregation B'nai Tikvah
Interment:
Shalom Memorial Park
1700 W. Rand Road
Arlington Heights
Guest Book & Memories
Share your memories and photographs below.
March 16th, 2022
Dearest Sari, Shaina, Micah and Avi,
Joanna and I were with you today, remotely, at the funeral and interment on this saddest of days and share your grief and tears.
Our hearts and prayers are with you.
Love, Leslie and Joanna
~Leslie London
~Aunt, Scottsdale, Arizona
---
March 16th, 2022
Brian was an amazing person, always had a positive attitude towards work. He constantly looked for opportunities to improve and took great pains in keeping his team motivated and engaged. I'm honored to have worked with him, even if it was for a short duration.
We'll really miss him. God bless his soul!
Gaurav
~Gaurav Khanna
~Colleague, Boston, MA
---
March 16th, 2022
I (Elissa) am Lauren London's cousin, and Susan and I met Rick, Roberta, and Sari early on, at Lauren and Zach's wedding. I immediately felt how wonderful and warm The Londons were, and so when we met Brian, it made sense: the way he and Sari looked at each other was emblematic of people deeply in love, but who also were the best of friends. A few years later, Susan and I were on a holiday visit to Michigan, and we arrived early; Rick and Brian had just come in from a run, and I remember thinking when I saw them together that had I not known who they were, I'd have thought that they, too, were simply dear friends. It seemed to me that whenever I saw Brian with anyone — parents, in-laws, children, Sari — he appeared to just purely delight in their presence, as though he was physically wrapped up in it and warmed by it. Susan and I extend our deepest sympathy to Brian's family and friends everywhere, to his community, and to every life he touched.
With love, Lissie and Susan
~Elissa and Susan Turner-Altman
~Cousin, Newtown, Connecticut
---
March 16th, 2022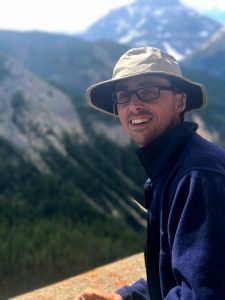 Love to Wolkenberg and London family today and always. There are no words to describe the magnitude of this loss. With great sadness and sympathy, May his memory be a blessing –
thellea jc ansel and sabina leveque from seattle
~Thellea Leveque
~Friend, Seattle, Washington
---
March 15th, 2022
Sari, I have been thinking of you and your family since I read your post earlier today. What always struck me about Brian was not only his love for you but also his love for U2. I am terribly sorry for your loss. With love & sincere sympathy.
~Jennie Armstrong
~, Roswell, GA
---
March 15th, 2022
I am so very sorry for your loss and there are no words to say to comfort all of you during this time. I met Brian a few times and enjoyed my conversations with him, but the person I knew was through his parents' eyes and I could understand what a special person he was. What a great loss for his family and the world.
With great sympathy, Rosemary Ryan
~Rosemary Ryan
~Friend of Family, Highlands NJ
---
Memorial Yahrzeit Request
You will receive an annual yahrzeit reminder and the associated prayers in an email year.
"*" indicates required fields
HONORING LIFE. CHERISHING MEMORY. ®