Obituary
Edward Samuel Elins, 89, January 13, 2022; dear husband and true love of Ann nee' Garskof for an amazing 55 1/2 years; loving father of Michael (Gaby), Elizabeth (David) Copeland, Diane (Dan) Gutman, Philip and Laura; cherished grandfather of Maxfield Elins, Hannah (Leo) Hertz, Sarah (Jason) Kozin, Jonathan (Mal) Copeland, Lana Copeland, Charlie Copeland, Aden Elins, Alec Gutman, Lucas Gutman, and the deeply missed late Rebecca Copeland; loving great grandfather of Harry Hertz and Warren Kozin; adored brother of the late Robert Elins and treasured uncle and friend of many. In lieu of flowers, memorial donations to the Rebecca A. Copeland Fund for Social Justice (www.RACFUND.com). Private chapel service. Please attend via livestream, Monday, January 17, 2022, 10 AM. Interment Shalom Memorial Park. For the link to view the service and to leave condolences: Shalom Memorial Funeral Home, www.shalommemorial.org or (847) 255-3520.
---
Service Information
Service : Monday, January 17th at 10:00 am
Service Location: Private Service-Live Stream Access -Shalom Memorial Funeral Home
Interment:
Shalom Memorial Park
1700 W. Rand Road
Arlington Heights
Guest Book & Memories
Share your memories and photographs below.
January 18th, 2022
I was saddened to hear of Ed's passing. Heartfelt condolences to the family and particularly Phil and Liz. I didn't really know Ed, though I often ran into him at the HP Rec. Center, where he was a force on the court (he held his own with us "kids"). Again, condolences.
~Paul blumberg
~friend of Phil and Liz, Highland Park, IL
---
January 18th, 2022
It is with a heavy heart to hear the passing of such a good guy that was always around my childhood . Ed will always be remembered as such an amazing family man who loved his family and his close circle of friends. We spent so many holidays, birthdays while living on Eastwood together. Ed was the toughest skinniest in your face kind of man that would beat you on the court and then do it again the next day. Will never forget the days at Multiplex balling with him and his shots from way outside that always seemed to go in when needed. My parents Lois and Richard sure were lucky to have him by their side for so many memorable times…We love all the Elin's, thinking of all of you wishing we were beside you. Scott Rosen
~Scott Rosen
~Family Friends…, Ft Lauderdale, FL
---
January 17th, 2022
Dear Anne, Laura, Philip, Michael, Diane, Elizabeth and families,
He will always be guiding you, may his memory live on in your spirit.
We are are deeply feeling your loss and express our sincerest condolences
Love,
Judith Rosalind Elins and husband, Richard Palacio
~Judith Elins
~Niece, daughter of brother Robert Jaise Elins, Jersey City Nj
---
January 17th, 2022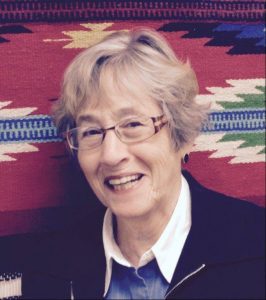 Though Ed ("Woodie), and his brother Robert ("Bobbie) left New Jersey (Maplewood) after their father Herbert Elins' untimely death from multiple sclerosis when they were very young, our grandparents, Philip and Sarah Elins of Newark, NJ, kept his memory very much alive to me and our other first cousin in NJ, Michael Shusteroff. Ed's father Herbert was the brother of my mother, Dorothy Elins Ellend.
In more recent years, Ed and I had an ongoing email correspondence, and he and Ann visited me in NYC several years ago. I know that he was an extraordinary, intelligent, and loving individual. I offer my sincere heartfelt condolences to Ann and the family. Should any of you be in the NYC area in the future, I would love to meet and visit with you. I can be reached at nadaglick@verizon.net or by phone at 914.381.5992 or 914.646.6404(cell).
~Nada Beth (Ellend/Elins) Glick
~first cousin, Mamaroneck, NY, USA
---
January 17th, 2022
Our father's were like brothers for so many years. When I think of Ed I think of Ann, his one and only. Ed talked about his children all the time. He was so very proud of all of them. His grandchildren were his pride and joy.
One of my most vivid memories is when my dad was teaching me to ride a bike in the neighborhood and Ed was outside rooting me on. I remember his competitive streak also. When I worked at Multiplex many years ago I'd have a glimpse of Ed playing basketball. Let's just say that he played hard and he played to win..every time.
I grew up hearing about the Elins because we were like family. my mom and Ann have always been best friends and they have been there for eachother for every thing.
I love all of you and I am sending hugs and all of my love to you.
Love, Lesli Rosen
~lesli Beth Rosen
~Close Family Friend, GRAYSLAKE
---
January 17th, 2022
Ed is mench of menches ! He is the definition of Salt of the Earth. I knew Laura previously and started playing basketball with Ed at the Multiplex where the Bulls used to practice. Found out what an amazing Jewish father and family man Ed was. He is a role model of mine. Ed and I fought to the death with honor to beat the Bears in pick up games. He always competed with class. Love that man ♥️🙌🌈
~Mike Swedlow
~Good Friend, Chicago
---
January 17th, 2022
Our deepest condolences to the entire family. Such a kind man who always made everyone feel so special. All our love
The Kozin Family
~Renee Kozin
~, Chicago, Illinois
---
January 16th, 2022
he will be missed by all those who enjoyed his friendship and competitive spirt on the
tennis court.
maurie pickard
~sheila and maurice pickard
~friend, highland park,il.
---
Memorial Yahrzeit Request
You will receive an annual yahrzeit reminder and the associated prayers in an email year.
"*" indicates required fields
HONORING LIFE. CHERISHING MEMORY. ®