Obituary
Daniel Howard Puccini ("Pooch"), a remarkably loving father, son, brother, grandson and friend to so many, became an angel on Wednesday, March 16, 2022. He was born on July 2, 1977 and is survived by his daughters Julia and Margaret; former spouse, Katherine May; mother Iris Kerbis Cantor (Chuck); sister Stacey. niece Sutton, Bubbe Sarah Kerbis; and loving extended family of aunts, uncles, and cousins. Danny is predeceased by his father, Roy Puccini and grandparents, Seymour Kerbis, Sergio and Sylvia Puccini. Danny loved his daughters. He cherished them. They were his entire world! Nothing was more important to him. He was an expert insurance executive and owned his own DJ business at 15 years old. Danny also loved music, movies, Star Wars, downhill skiing, Broadway shows and the Chicago Bears. He never missed attending a home game with his mom. Danny was a cherished member of Congregation Bene Shalom for 45 years. In lieu of flowers, contact the family to make a contribution to the education fund for Danny's children, Julia and Margaret. Chapel service Monday, March 21, 2:30 PM at Shalom Memorial Funeral Home, 1700 W. Rand Road, Arlington Heights. Interment following at Shalom Memorial Park. For additional information and a link to view the service online, visit Shalom Memorial Funeral Home, www.shalommemorial.org, 847-255-3520.
---
Service Information
Service : Monday, March 21st at 2:30 pm
Service Location: Shalom Chapel Service -Shalom Memorial Funeral Home
Interment:
Shalom Memorial Park
1700 W. Rand Road
Arlington Heights
Guest Book & Memories
Share your memories and photographs below.
March 22nd, 2022
Iris, and entire family,
I am so heartbroken for you. I don't even have the words to express how I feel. I send you strength during these difficult days and wonderful memories during the dark days ahead.
I know your son was a wonderful person and I know he was a great Dad.
May his memory always be for a blessing and may you find comfort in those memories.
Love
Platt
~MaryBeth Crum
~Friend of Danny's Mom, Arlington Heights
---
March 20th, 2022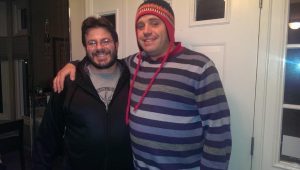 So many loving memories of my wonderful nephew Danny.
I miss you and love you, may you rest in peace.
Auntie Valerie
~Auntie Valerie
~Aunt, Vernon Hills, Il
---
March 20th, 2022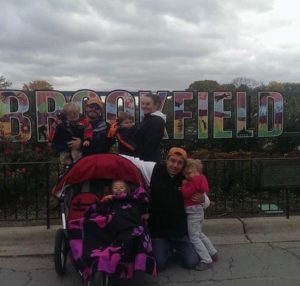 So many loving memories of Danny from the day he was born. I miss you Danny. May you rest in peace. I Love you.
~Auntie Valerie
~Aunt, Vernon Hills, Il
---
March 19th, 2022
So sorry to hear about Danny's passing. May his memory be for a blessing.
Beslow family
~Susan Beslow
~friend, Glenview Illinois
---
March 18th, 2022
Our profound sadness on the loss of your beloved son, Daniel. In his life he gave you joy and laughter and touched those who loved him. May those cherished memories comfort you now. May the knowledge that your many friends search for ways to be of help to you and can only offer these meager words. But our hearts are filled with love for you and all who share in your loss. May his memory be for a blessing. Marla and Steve Cowan
~Marla Cowan
~friend, Glenview
---
Memorial Yahrzeit Request
You will receive an annual yahrzeit reminder and the associated prayers in an email year.
"*" indicates required fields
HONORING LIFE. CHERISHING MEMORY. ®