Service Information
Service : Thursday, March 16th at 12:15 pm
Service Location: Shalom Chapel Service – Shalom Memorial Funeral Home
Interment:
Shalom Memorial Park
1700 W. Rand Road
Arlington Heights
Shiva Information
Shiva Information
Congregation BJBE
1201 Lake Cook Road
Deerfield, Illinois 60015
Thursday, 3 PM – 7 PM
If you would like to
help support the shiva,
please contact
Randi Berger – The Shiva Ladies
(773) 742-2702
Contributions
Great Vest Side Club
greatvestside.org
Obituary
Howard H. Levin, 88, beloved husband to Leslie nee Leving; loving, proud, and devoted father to Lauren Buchel, Mitch (Susie) Levin, Randi (Mike) Heimert, Jami (Bryan) Vrba, Paul Levin (Lori Mula), and Ross (Stacey) Levin; incredible Papa to Nikki (Fiance, Jake), Zane (Fiancee, Jenna), Madison, Lauren (Andrew), Ali (Matt), Dylan, Taylor, Katie, Hillary, Danielle, Gemma, Bella, Jadon, Kylie, and Sophie; "pleased as punch" G-Papa to Charlize and Reese; many loving nieces and nephews. In lieu of flowers, memorial donations may be made to the Great Vest Side Club, greatvestside.org. Chapel service, Thursday, 12:15 PM at Shalom Memorial Funeral Home, 1700 W. Rand Road, Arlington Heights. Interment Shalom Memorial Park. For information, including a link to view the service, shiva or to leave condolences: Shalom Memorial Funeral Home, www.shalommemorial.org or (847) 255-3520.
Guest Book & Memories
Share your memories and photographs below.
March 18th, 2023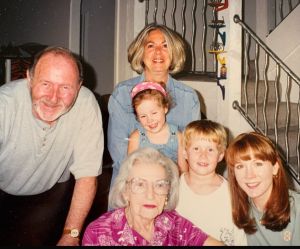 In loving memory forever of my beloved Uncle Howard, who taught me to color, among many other wonderful things. The finest, the bravest, the wisest, and the kindest. A mensch for all seasons. Love you, Unkie.
~Bobbie Keegan and Tom Van Dyke
~Family — Niece, Los Angeles, CA
---
March 16th, 2023
Everyone in the Kaiser household will always remember "Thaaaaaaat's Nice"! We will certainly miss our annual New Year's Eve visits and our mini vacations to Naples. There will always be an empty bedroom at Camp Kaiser for Leslie. We definitely enjoyed spending Howard's 88th birthday in Chicago, despite the wind chill factor. Our lives have been enriched by our friendship with Howard and Leslie.
~Harvey & Sandi Kaiser
~Florida friends, Holiday, Florida
---
March 16th, 2023
Howard: You will be missed. Going back to 1964 when we became neighbors, you were the nicest guy. Always ready and willing to lend a hand whenever needed. It was our Jewish luck to move next door to you! We love you.
To Howard's beloved family: You too were the lucky ones to spend your lives with such a mensch. He was always proud of your accomplishments and a steady force behind you. Our sincerest condolences on your heartbreak. May your many memories help you through this sad and emotional time. Love and hugs, Renee, Bob, Brad & Susan, Lisa & Ethon and Keith & Carla
~Renee and Bob Ross
~friends, Northbrook, Il
---
March 16th, 2023
We remember Howard as a dear friend and Papa. Many good times in Summit, N J. We will miss you so!!!!!!!!!
~Hannah & Spencer
~family, Somerset, New jersey
---
March 15th, 2023
My condolences to all of Howards family and all who loved him. RIP.
~Paul Knapp
---
Memorial Yahrzeit Request
You will receive an annual yahrzeit reminder and the associated prayers in an email year.
"*" indicates required fields
HONORING LIFE. CHERISHING MEMORY. ®