Service Information
Service : Monday, May 22nd at 10:00 am
Service Location: Graveside Service – Shalom Memorial Park
Interment:
Shalom Memorial Park
1700 W. Rand Road
Arlington Heights
Obituary
Theodore "Ted" Doppelt, 95, May 18, 2023; loving father of Howard and the late Murry; much loved brother of the late Alvin (the late Barbara); cherished uncle of Robert (Ellen), Pamela Doppelt-Schwartz, Paul (Deborah), Cindy (Allan) Freedland, Diann (Paul) Sheridan, and Julie (Jon) Boyer; treasured great-uncle of Matthew (Anne), Erin (Jon) Gordon, Dani (fiance' Corey Levin), Samantha (Gene) Zak, Haylee (fiance' Jason Stone) Schwartz, Josh, Issac (Faith), Sara and Jason Freedland, Michael and Jack Sheridan and Ezra and Molly Boyer; loved great great uncle of Moonie Rae Doppelt and Alex Zak. Memorial donations in his honor can be made to American Heart Association (www.heart.org/donate), Friends of the IDF: Supporting the Israel Defense Forces (www.support.fidf.org/donate), Chicago ORT Chapter (www.ortamerica.org/regions/chicago-region/donate), or Misericordia (www.misericordia.com/giving/donate). Graveside service, Monday, May 22, 2023, 10 AM at Shalom Memorial Park. For information and to leave condolences: www.shalommemorial.org or (847) 255-3520.
Guest Book & Memories
Share your memories and photographs below.
May 28th, 2023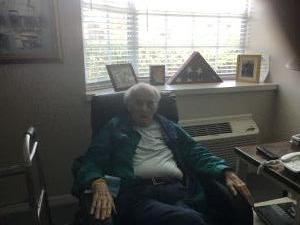 Ted was a great man, bringing smiles to everyone he met. He always reminded me, to never give up and to fight hard as I can, especially for what I believe is right. He taught me so much, to be humble and kind always, from his funny stories and he always made me feel like I was the most important person, in his world. When I visited, in April 2023, it was so difficult, but here reminded me, that he was okay and not to worry about him. He left an indelible mark, on this world he was an incredible father, uncle and friend. Always remembered and cherished.
~Jennifer Rivera
~Friend, Coconut Creek, FL
---
May 20th, 2023
Our sympathy and special prayers for Ted and all his family and friends.
~Sr. Rosemary & Residents of Misericordia
~, Chicago
---
Memorial Yahrzeit Request
You will receive an annual yahrzeit reminder and the associated prayers in an email year.
"*" indicates required fields
HONORING LIFE. CHERISHING MEMORY. ®