Obituary
David Joseph Damlich, 66, beloved husband of Shari for 25 years; loving father of Jennifer (Paul) Balash, Matthew Damlich (Fiancee Elizabeth Gospodinov) and Jeffrey Horwitz; cherished grandfather; dearest brother of Ellen Damlich (Mick Hans); many loving nieces and nephews. In lieu of flowers, memorial donations may be made to the Mayo Clinic for Frontotemporal Dementia Research; mayoclinic.org. Funeral service, Thursday, 10 AM at Temple Chai, 1670 Checker Road, Long Grove. Interment Shalom Memorial Park. For information, including a link to view the service, shiva or to leave condolences: Shalom Memorial Funeral Home, www.shalom2.com or (847) 255-3520.
---
Service Information
Service : Thursday, February 2nd at 10:00 am
Service Location: Synagogue Service -Temple Chai
Interment:
Shalom Memorial Park
1700 W. Rand Road
Arlington Heights
Guest Book & Memories
Share your memories and photographs below.
February 2nd, 2023
I have fond memories of growing up with Dave, who was 3 days older than me. Our family gatherings were such fun. In more recent times, I have enjoyed the Hanukah parties at the Damlich house when I was in town during Hanukah. Shari and the extended Damlich family, I send my condolences.
Cousin Lynne
~Lynne Goodman
~cousin, Monroe, MI
---
February 1st, 2023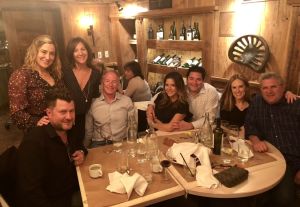 Shari, you and David were a beautiful couple and we loved spending time with you both! We will miss his kind heart, and gentle soul. All our love, Mike and Randi
~Randi Heimert
~Friend, Libertyville, IL
---
Memorial Yahrzeit Request
You will receive an annual yahrzeit reminder and the associated prayers in an email year.
"*" indicates required fields
HONORING LIFE. CHERISHING MEMORY. ®