Obituary
Harriet Weisman (née Cohen), 89, beloved wife of the late Morton; loving mother of Barbara (Don) Hoffman, Robert (Lindsay) Weisman and the late Elizabeth Weisman; cherished grandma of Annie Hoffman (Aaron Agostino), Ellen (Barry) Pelz, Karen (Greg) Block, Zoey, Peri, Merick and Kenley Weisman; adored Gigi of Max and Jacob Agostino and Hannah and Ari Pelz; devoted daughter of the late Mary and Henry Cohen; dear sister of Marshall (Lynne) Cohen; treasured aunt, cousin and friend of many. In lieu of flowers, donations may be made to Keshet (www.keshet.org) and Hadassah (www.hadassah.org). Graveside service Tuesday 2:00 PM at Shalom Memorial Park, 1700 W. Rand Road, Arlington Heights. Please contact Shalom Memorial Funeral Home for shiva information at (847) 255-3520. For the link to view the service virtually and to leave the family condolences, please visit Shalom's website at www.shalommemorial.org.
Guest Book & Memories
Share your memories and photographs below.
May 16th, 2023
I have the fondest memories of my aunt at Thanksgiving. It was my favorite holiday and time of year because we all got to be together, eating, laughing, catching up and eating more! Harriet was an original, a poetic soul who could always find the beauty and art in anything. Rest easy now. Xoxo Leslie
~Leslie Cohen
~Niece, Los Angeles, ca
---
May 16th, 2023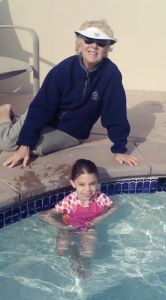 My Grandma was the most passionate, vibrant and thoughtful person I have ever met. I still remember the days we spent by the hot tub in Coronado, painting watercolor birds on our back deck and singing about the Erie Canal. She was so full of life and energy, bringing a light to every room. I can say with certainty that my passion for dance and the arts came from her, and I am forever grateful for that. She enjoyed the small pleasures in life, like the funny bird sitting outside the window of her condo or the taste of raspberries alongside the Auburn trail. I owe her for her wonderful recipes, including Challah French toast and crispy bagels. As much as I wish she was still with us, I am content knowing she is at peace and beyond lucky to have known and loved her.
~peri weisman
~granddaughter, rochester, ny
---
May 16th, 2023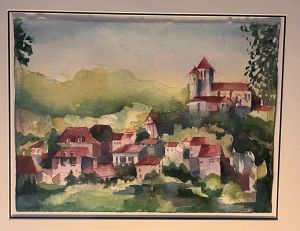 During my high school years growing up with Rob, Harriet and Mort were incredible positive influences. During college and after graduation, it was always great reconnecting with them both. Harriet would often share her passion for art, and during one visit she surprised me with a generous gift of one of her paintings. I have proudly kept her painting in my home for decades and it continues to be wonderful reminder of her creativity and what an incredible influence she has been. My deepest condolences to the entire family, and we will really miss Harriet.
~Jerry Bowman
~Family Friend, Vienna, VA
---
May 16th, 2023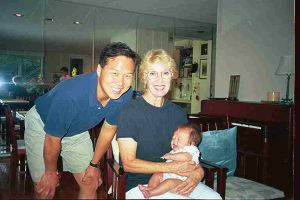 Mrs. Weisman ("Call me Harriet!") was one of the finest people ever. Her grace, patience (mostly with Rob and me), generosity, and ever-present smile can't be replaced. Even though we lived far apart, it was a THRILL to see her for so many Februarys when she would be in Coronado. I will never forget the love she exuded to anyone in her midst. A simply amazing person. Hope she is laughing with Mort, and that they'll take time to go have dinner with my folks.
~Craig Y Lee
~Family friend, San Diego, CA
---
Memorial Yahrzeit Request
You will receive an annual yahrzeit reminder and the associated prayers in an email year.
"*" indicates required fields
HONORING LIFE. CHERISHING MEMORY. ®