Service Information
Service : Sunday, January 22nd at 12:15 pm
Service Location: Shalom Chapel Service – Shalom Memorial Funeral Home
Interment:
Shalom Memorial Park
1700 W. Rand Road
Arlington Heights
Obituary
Arnold "Arnie" Epstein, 80, January 19, 2023; beloved husband and best friend of Linda (nee Cuccio) for 33 years; loving father of Dustin (Jamie) Epstein and Michelle (Doug Carafiol) Epstein; cherished "Papa Arnie" of Hannah Epstein, Samuel Epstein, Emma Epstein, Macy Carafiol, Carly Carafiol and Calvin Carafiol; dear friend and former spouse of Renee Brown; devoted son, brother, uncle, cousin, great uncle and friend to all who knew him. Arnie was a devoted animal lover and volunteered with Best Friends Animal Foundation in Mississippi following Hurricane Katrina. In recent years, he volunteered countless hours with Reach Animal Rescue. Arnie loved to garden and enjoyed maintaining tropical fish tanks, but most of all he loved being a "Papa" to his grandchildren, lovingly attending their sporting events and performances. Arnie's truest passion was his family. Memorial donations may be made in his memory to Reach Animal Rescue, www.reachrescue.org/support, or the Michael J. Fox (Parkinson's) Foundation, www.michaeljfox.org/donate.
Guest Book & Memories
Share your memories and photographs below.
January 28th, 2023
While we didn't know Arnie very well, our family does know his family that he no doubt shaped with his love and values.. Arnie's family and children and grand children have always been welcoming, friendly, fun, warm, kind and generous. Our family loves you all and are saddened by your loss.
~Brown-Garcia family
~Step family, Los Angeles, CA
---
January 23rd, 2023
Arnie was always a kind and loving person even as a teen ager. His passing is a loss to all.
~Fred Kimmel
~High school friend and club brother., San Diego Ca
---
January 22nd, 2023
Unfortunately, I did not personally have the privilege of knowing Arnie! Your memories, and stories offered a beautiful and heartfelt tribute of someone who was loved by many. I was able to feel how strongly Arnie impacted his family. I hope the memories you all share will help to bring comfort during this difficult time. May his memory be for a blessing.
~Leslie Leiter
~Family Friend :Michelle and family, Buffalo Grove
---
January 22nd, 2023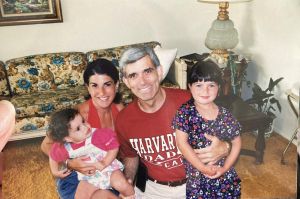 As I sit here waiting for the service to start, I am reminded of all the amazing times that I had with uncle arnie from when I was a baby and he was 16 going on 17 up until the time I moved away at age 40. Many amazing memories and when I visited, it was as if no time had gone by. We also had amazing phone or FaceTime conversations. My heart is broken 💔 but I know he is no longer in pain and is up there with my daddy, his brother. I love you Unc! Always and forever
~Wendy Epstein
~Niece, Jacksonville FL
---
January 22nd, 2023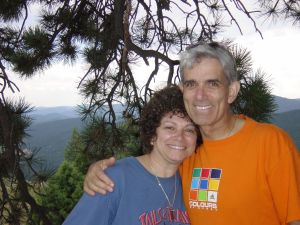 Arnie was the best brother-in-law you could ever have. I will always remember his kind heart and all the support he gave our family.
We will miss his friendship and love.
Our Condolences to Linda, Dustin and Michelle and their families.
With love,
Ann & Bill Ehli
~Ann & Bill Ehli
~Brother-in-law, Denver, Colorado
---
January 22nd, 2023
I had the opportunity to meet Arnie thru his work at Reach Rescue. He was always friendly and willing to assist others.
As I got to know him better and in recent years, we stayed in touch over an occasional lunch outing. Sometimes bringing along a mutual friend Erwin Dolgin.
Arnie was always kind hearted and willing to help others. He has been connected to dog rescue operations for many years.
We will miss his quiet sense of humor. However, I believe his spirit will carry forward by all the lives he has touched in a positive and caring manner, including family, friends and co-volunteers.
We miss you my friend.
Kind Regards …. Rich
~Rich Adelman
~Friend and Dog Lover, Vernon Hills, IL
---
January 21st, 2023
Arnie I remember when you visited me in Israel when I was just starting out.
Coming to your home for many holidays in Chicago.
You were beautiful inside & out..
Watch over you're family from above.
~Susan Tepper Levy
~Cousin, Jerusalem Israel
---
January 20th, 2023
While it's been years since I've seen Arnie, I used to see him several times a week while volunteering. We always seem to take to the same long time dogs and he would assure me when I wasn't able to make it out to the shelter that he would get them walked. He even volunteered to help my bathe my beloved Theodore the day I got to finally take him home…a sassy Chow with a very full coat, so not an easy task! The dogs all picked up on his kind, gentle and patient demeanor and would trust him completely. I'll always remember his warm and calming smile and how giving he was to people and animals.
~Karen Rappaport
~friend, FONTANA, WI
---
January 20th, 2023
I will always remember Arnie for his unconditional love of animals It has been a pleasure serving on the Board of Directors with him at Reach Rescue. He had a very gentle way about him with animals which drew them closer to him. His spirit will live on in the work we do with others in need. I will always remember your beautiful smile dear friend.
My sincere condolences to Linda and his family .
~Amanda Dziekanski
~Friend, Mundelein IL
---
January 20th, 2023
Meeting Arnie at a function I was working at with Linda
~Lloyd johnson
~Friend, Woodbridge va
---
January 20th, 2023
I unfortunately never met Arnold in person, yet heard many loving stories about him from Linda.
~Rhea Elliott
~Friend of Linda's, San Antonio, TX
---
Memorial Yahrzeit Request
You will receive an annual yahrzeit reminder and the associated prayers in an email year.
"*" indicates required fields
HONORING LIFE. CHERISHING MEMORY. ®