Service Information
Service : Wednesday, January 25th at 2:30 pm
Service Location: Shalom Chapel Service – Shalom Memorial Funeral Home
Interment:
Shalom Memorial Park
1700 W. Rand Road
Arlington Heights
Shiva Information
Shiva Information
The Continental Restaurant
788 S. Buffalo Grove Road
Buffalo Grove, Illinois 60089
Wednesday following the service to 9 PM
Thursday 4 PM to 9 PM
Contributions
In lieu of flowers, please post a video tribute of a Little Jerry memory you have at
https://share.vidday.com/e/m-qehby2
Obituary
Jerome "Little Jerry" Citron, 74, beloved husband and best friend of Sharon nee Pitler for 53 wonderful years; loving father of Amy (Brad) Grossman and Adam Citron; cherished Papa Little Jerry of David and Ellie Grossman and Sophia Citron; devoted son of the late Fannie and Benjamin Citron; treasured friend of many. Little Jerry was a proud lawyer for 50 years and dedicated his life to mentoring others. He held the title of being the longest rider on the Metra for 50 years. Little Jerry took the law serious but not himself. When he wasn't in the office or courtroom, you could find Little Jerry on the golf course, always with a cigar in his mouth. His greatest joy in life was his family. In lieu of flowers, please post a video tribute of a Little Jerry memory you have at https://share.vidday.com/e/m-qehby2. Chapel service Wednesday 2:30 PM at Shalom Memorial Funeral Home, 1700 W. Rand Road, Arlington Heights. Interment Shalom Memorial Park. For the link to view the service virtually, shiva information and to leave condolences, www.ShalomMemorial.org or (847) 255-3520.
Guest Book & Memories
Share your memories and photographs below.
January 30th, 2023
Little Jerry brought a smile to my face every time I saw him. When he asked how life and work was going, I truly felt cared about and that he actually wanted to know. He will be deeply missed.
~John Fitzgerald
~Train Conductor, Oak Creek, WI
---
January 26th, 2023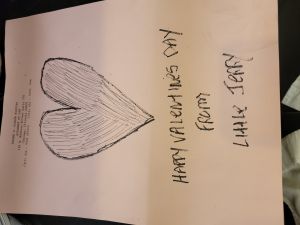 I will never forget Little Jerry he would always call me short I'd say you shorter he would say if I stand on my money im taller ha ha ha i will forever remember that voice coming in the building at 120 me saying good morning him saying good morning my ass then get on the elevator and say jew only elevator or when he would come to my desk and say bring it in and give me the warmest hug 🫂 Rest well little Jerry you will truly be missed especially on those days when im not feeling so great for one one your famous little jerry hugs. Happy valentines Day 💝💓
~Cornella Martin
~Friend / security officer( work), Oaklawn
---
January 25th, 2023
20 years riding the train with Cigar Jerry. Lotta stories. Lotta crazy.
Be on the lookout for your friend, Michael and he'll show you around.
Sharon, Amy, Adam and grandkids – sincere condolences.
~Faith Daytz
~Former train buddy/friend BG & Northbrook, Northbrook
---
January 25th, 2023
I have known Jerry for many years, but only in the context of seeing him in court, the hallways and the clerk's office. Jerry treated me as if we have been friends for decades. Always warm, Always funny he never ceased to make the day brighter.
I ran into him in Lifetime Fitness on the treadmill one morning. It was then that he probably said the funniest thing anyone ever said to me – complaining that HE should not be on a treadmill As anyone who knows him knows, his version was extremely colorful. The world is a little less bright today.
May his memory be a blessing.
~Lee Perres
~Colleague, Clive, IA
---
January 25th, 2023
We rode train to hicago and back to Arlington Park 1981
I had gotten to train and had little time so Jerry gave me money for ice cream
cone for train. When I arrived back to train with 1 ice cream cone Jerry asked where
was his, whereupon I told him his fell en route. He got a big kick
~Doug Shenk
~neighbor in highland grove attorney and friend, skokie illinois
---
January 25th, 2023
I only knew and saw Jerry on the Metra—I was a relatively new transplant to Chicago. He was funny, charming, and most of all caring. I will miss him, as I know many others of his "train friends" will too
~Howard A Sigal
~Friend, Buffalo Grove
---
January 25th, 2023
Jerry was the only person who cried his eyes out at my wedding.
Moo, my friend, moo, moo, moo.
~RENEE SFREEMOND WOODS
~Friend, ARLINGTON HT
---
January 24th, 2023
I was the carpenter at LaSalle Properties for 33 years where Jerome had his law office. It was hard work and I wasn't always in the best of humor, but if I saw Jerry, my day was the better for it. To see him stroll through the lobby with his cigar would put a smile on one's face. The world would be a better place if more people had a demeanor like Jerry.
~Joseph Bukovsky
~Friend, Westmont, Il
---
January 24th, 2023
I offer my sincere condolences to Jerry's family. I had the great pleasure of attending law school with Jerry and keeping in touch with him over the years. His sense of humor was stellar. He was truly a joy to be around. I shall always think of him fondly. Tom Demetrio
~Thomas A. Demetrio
~Friend, Chicago, Illinois
---
January 24th, 2023
Sharon invited her boyfriend Jerry to dinner at her house during the summer. I went over to help her prepare. One of the courses was chopped liver. We chopped and chopped – by hand of course. Obviously it was a success, proving the way to a man's heart – and stomach – is with chopped liver!
Fast forward to my wedding, very small, 14 people including us and my matron of honor and her husband, Sharon and Jerry. The luncheon after the ceremony was at Frances' in Evanston (surely many locals remember this restaurant), that served great Italian food. Jerry was decked out in a nice suit and a white tie. And the tables were set with white tablecloths and napkins. Yep – Jerry managed to use his tie as a napkin. We never let him forget that one.
So many memories, so many great times. We are so happy that they visited us here in 2020 (BC!). He was the definition of a mensch. May his memory be a blessing.
~Bill & Paula (Harris) Meier
~Sharon's childhood friend and maid of honor, The Villages, FL
---
January 24th, 2023
My deepest condolences to the family of this wonderful man. He took me to buy my first set of golf clubs and was happy to teach me the game (and the rules according to Little Jerry.) This is why I could never hit the ball straight or choose the correct club. But whenever we played it was always fun. Lots of lunches on slower days, of course I picked up the tab but it was my pleasure. He taught me the practicalities of the law, how to work the courtrooms, and who to go to for help. The aroma of his cigar will forever be found in every courtroom in which he appeared. Let us all celebrate the life of this great lawyer, husband, father, grandfather and dear friend.
~Michael (Mickey) Fine
~Colleague and friend for over 40 years, Gurnee, Illinois
---
January 24th, 2023
I knew Jerry for over 40 years as a lawyer. I had a case with him over 40 years ago involving my father. I was a really young lawyer and Jerry whipped me on the case, and I was so mad, I didn't talk to him for 20 years, but eventually got over it and we became friends. He was a unique individual and always willing to help or give advice. Even though he was short, the world lost a giant. Rest well, my friend.
~wayne shapiro
~collegue,
---
January 24th, 2023
Jerry was such a kind man. He had a knack for normalizing completely un-normal situations. I loved bumping into him at Weiner take all, but most of what I admired Jerry for was his quirky personality and his uninhibited love for his family – Sharon, Amy, Adam, David, Ellie and Sophia. He would light up! I would be talking to Sharon on the phone and he would be saying something or doing something that would crack her up. She would say :OMG – he is so funny! He found his perfect match with Sharon and I know there is a piece of her world that is missing. Thank you Jerry for making us all laugh. May his memory be for a blessing because we all need more Little Jerry's in our lives.
~Tam Baucom
~Friend. Admirer, DEERFIELD
---
January 24th, 2023
I dated Jerry in high school. He was smart, funny and an all around good guy. I'm so glad I got to see Sharon and Jerry in Phoenix a few years back. Rest in peace Jerry. You will be missed.
Hillary
~Hillary Greiss
~Friend, Payson, AZ 85541, USA
---
January 24th, 2023
Dear Citron Family, We are sending our condolences and wishing you the comfort of loving memories. Bonnie & Marty Diamond
~Bonnie Diamond
---
January 24th, 2023
I met Jerry in Court – I was a legal secretary/law clerk (still am). He made my day every time I saw him. Sweet. Kind. Funny. A real gentleman. I already miss him. Rest well.
~Wendy
~friend, Chicago IL
---
January 23rd, 2023
You never would quite know what would come out of "Little Jerry's" mouth while on the train. One common remark he frequently used when delayed on the train was that he had a full head of hair when ho got aboard! He always made me smile! We'll miss you my friend😜
~Tom Kolar
~Conductor for Metra,
---
January 23rd, 2023
Our deepest condolences to his family. I first met Jerry in the late 70s whole I worked as a law clerk, then after practicing law next to him on the 11th floor of the Daley Center. Cigar at the ready, he was always there with his one-of-a-kind charm and wit, a sarcastic response, or words of encouragement. But most of all he was kind and caring, willing to lend a hand in a very busy, legal environment. And he would shove me out of my seat on the train so he could sit next to my wife Jill! While I've lost touch with him over the years, I can look back and know that he left an indelible mark on me both professionally and personally. His smile will be missed. May his memory be for a blessing.
~Lou Freedman
~Colleague, Chicago
---
January 23rd, 2023
Hard to believe you are gone and won't be riding with us any more. No one can ever replace you because you were once of a kind. It is a gross understatement to say you will be greatly missed, on the train, in the tavern, on the golf course and elsewhere. RIP
~Alan Marcus
~friend/train buddy, Buffalo Grove, IL
---
Memorial Yahrzeit Request
You will receive an annual yahrzeit reminder and the associated prayers in an email year.
"*" indicates required fields
HONORING LIFE. CHERISHING MEMORY. ®